Home > Documentaries >

Emmanuel Church:
Remembering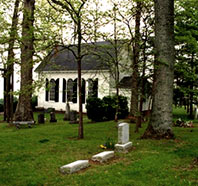 Remembering is an oral history of Emmanual Episcopal Church in Fauquier County, Virginia. It was inspired by The Spoon River Anthology, a collection of poems by Egar Lee Masters that was standard fare in high school American literature classes in the 1950s.

The storytellers are masters—all of them members of the congregation from the old farming community tradition of Fauquier County. The stories, funny, sad, and scandalous, are memories of friends and family who are dead and buried in the churchyard.

The film was made to bridge the gap between the newcomers and the older rural roots of the congregation. In many churches there is a chasm of time and change between the new commuter economy and the older agricultural society, and in some congregations there is no longer living memory of any of the previous members who sustained the church that now nourishes them. The code word now for this type of work is "intergenerational reconciliation." It puts faces on the gravestones.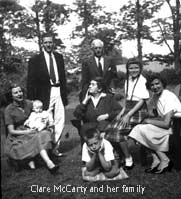 The Remembering project was done with Hi-8 consumer equipment and demonstrates how easy it is technically to make this sort of film with computer-based editing systems. It is meant to encourage others to do the same in their churches and in their families.
Directed by Tom Davenport
(36 minutes)
A sampling of stories:

"We are the cow church. Trinity Church, Upperville, is the horse church and at Leeds Church in Markham you were supposed to be a descendent of John Marshall."
—Nancy Chappalear Baird




"Many years ago my mother came up to visit from Columbia, SC. My mother was sort of stout. Old Mr. Baird was small like a banty rooster. My mother said 'I just love this church yard and I love these trees! Mr. Baird said "Why yes madam, I can remember when these trees were no bigger than your leg…. I beg your pardon madam, I mean my leg.'"
—Jim Herbert

"Mohsen was from Egypt and he is the only Muslim buried in this churchyard. To me that speaks of him in a very loving way. Because that's what we thought of him. I feel honored in some way—knowing that he was a devout Muslim. He participated in every function here; he did his share. And Denise his wife was the same way. They contributed a lot.

"He was injured on a tractor and died as a result of his injuries. We thought he was going to get better. But he took a turn for the worse. In the Muslim religion he has to be buried before the sun goes down that day. Which posed an interesting problem for us Christians.

"I was talking to Daniel, our minister, and I said if Mohsen has taken a turn for the worse, should I go ahead and dig his grave now? Nancy and Nick said hold out as long as you can, but finally I got the word from Daniel to dig the gravesite. So I came down with my guys and the backhoe, and we dug the grave. But Mohsen didn't die and I started getting some flack over the grave. But whatever local Muslim group Denise (his wife) was in touch with, they said you just can not bury a Muslim in a Christian graveyard. So this grave was covered and filled back in and I went to Mohsen's and Denise's property near Delaplane, and she selected a site, and we dug that grave, and that was where he was first buried.

"But not long after, Denise went to Egypt to speak with Mohsen's family and asked them about burying him in this churchyard. They knew the people here and that we were requesting that we would take care of him. And they had no problem with it, and he was exhumed and buried back here in the same first site. So I like to say that he is the only guy who has died once and had three graves."
—Dick McCarty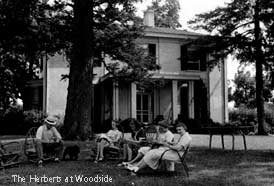 Other websites on oral history:

For information about conducting and preserving oral histories, visit Baylor University's Institute for Oral History's "Workshop on the Web": www.baylor.edu/~Oral_History/Family.html.

The National Endowment for the Humanities has a site called "My History Is America's History." You can tell your favorite family story at www.myhistory.org.